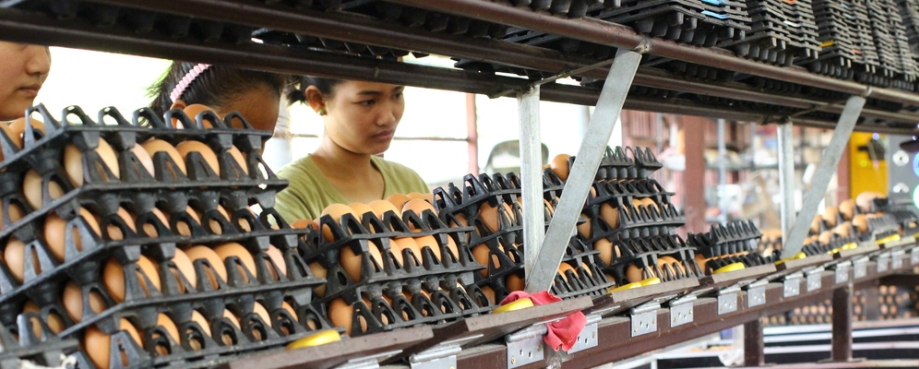 In February, I signed ETI up to an open letter to the Thai government. It asked the government to dismiss legal action brought by a local poultry company against several human rights defenders, including ex-employees.
The letter points out that lawsuits being brought by Thammakaset Company Ltd run counter to Thailand's declared support for business and human rights.
But the letter also has wider implications. While it is specific to migrant workers' rights in Thailand, it makes some more generic points. And these are points that all people working in ethical trade will find useful to consider.
Report and respond
Here's the first point. Being able to openly report and respond to labour exploitation is fundamental to much of what we all do. I'm also including corporate CSR and ethical trade teams in this thinking.
In the Thailand case, freedom of expression has been denied. Instead, we have seen legal retaliation by a business under threat of exposure.
It provides a sorry but key example of exactly why all companies need an effective mechanism for grievance and remedy.
Industry and national level commitment
At ETI we'd go further. So, here's my second point. Industry level commitments should underpin individual corporate level mechanisms. These should oversee effective working.
Third, there needs to be national government buy-in. And an independent human rights authority to police industries. It's interesting to note that in Thailand, the human rights authority is not currently independent and is limited in its powers.
Recognise a trade union
The ideal answer would of course be for a company to recognise a trade union for workers.
A responsible union will ensure that any grievance mechanism works. This would avoid the risks of damaging legal costs. It would also avoid the disruption to business activities. Not to mention the negative publicity that might threaten future business contracts.
Wide support
When you read the letter, you will see the very wide support it has gathered – 89 signatories.
It's important to note that the letter was sent in the run-up to a very sensitive election in Thailand. So, I'm not sure what response will follow. But this I do know. It's a useful benchmark for all those working in the ethical trade arena.
Download ETI's latest guidance on access to remedy.
The image above is of an egg production line in Thailand. It is courtesy of Shutterstock and is for illustrative purposes only.