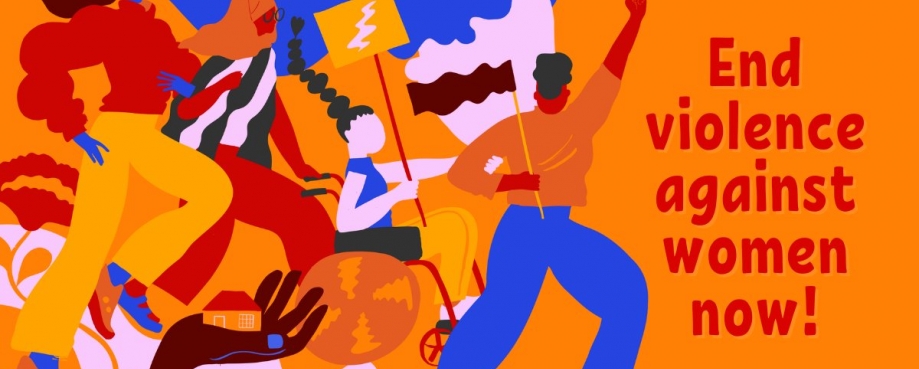 16 Days of Activism against gender-based violence, takes place every year from 25 November, the International Day for the Elimination of Violence against Women, and runs until 10 December, Human Rights Day. The period is an opportunity to galvanize actions and efforts towards ending violence and harassment against women and girls in all spheres of life.  
In the world of work, this year's efforts are even more significant. 2021 marks the year the first international treaty addressing violence and harassment in the workplace has officially entered into force. 
ILO Convention 190 and its accompanying Recommendation 206, sets a new standard that advocates for a world in which every worker is protected from violence and harassment, including gender-based violence (GBV). This encompasses all categories of workers, including employees, persons in training such as interns and apprentices, volunteers, job seekers and job applicants. It applies to all sectors – public, private, formal and informal.  
Despite the importance of this convention in protecting the rights of workers only nine countries have ratified it to date, meaning these countries are now legally bound by the provisions contained in the convention. The long and short of it – many more need to follow suit.  
Unfortunately, the COVID-19 pandemic has exacerbated risks of violence and harassment for many workers, with increased risks for women of experiencing GBV both at home and at work. We know that this has a significant impact on business productivity, with workers often becoming depressed, anxious and unable to focus on their tasks. Furthermore, the data to really understand the depth of the problem is very difficult to access both through conventional audit mechanisms and workplace grievance mechanisms data.   
As we begin this period of activism against gender-based violence, ETI will play its part to advocate for a world where all workers are protected from violence and harassment. We would like to encourage all our members and networks to also double their efforts to prevent gender-based violence in the world of work.  
For our corporate members, we urge you to address the systemic issues that result in this harsh treatment, including purchasing practices, and to support your suppliers to do the same.  We also urge companies to work to create an enabling environment where women workers are safe to organise and raise issues of importance to them. For case studies of how safe spaces for women workers have been achieved across different sectors and countries please see ETI's Safe Spaces Report  
Do you have suppliers in Bangladesh? 
During this period, ETI Bangladesh will run a behavioural change communication campaign in 24 factories, with messages on gender equality, GBV and sexual harassment complaint committee related issues. We expect to reach 37,500 workers through this campaign. ETI Members can login to the ETI Community to access Bengali campaign materials for their own suppliers.