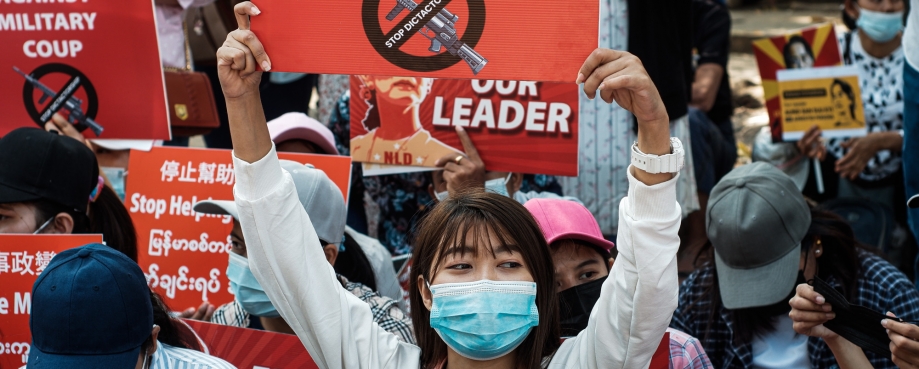 Ongoing repression by the military in Myanmar, following a coup d'état in February 2021, throws up significant challenges to business who operate in the country.
An independent assessment commissioned by ETI, explored the application of the UN Guiding Principles on Business and Human Rights (UNGPs) in this context and raised very serious concerns. While not providing individual advice the assessment set out to answer three key questions:
To what extent can companies in the sector monitor, prevent, mitigate, and provide access to remedy (where appropriate) on severe human rights impacts that the sector may be involved with in Myanmar in the current and developing context? ​
What are the requirements of the UNGPS and OECD guidelines for companies when considering whether to continue sourcing or withdraw from Myanmar in the current context?​
And what would constitute responsible exit?
On this final question there are now Framework Principles for responsible disengagement by brands, agreed by IndustriALL Global Union with inputs from garment brands. ETI fully supports this framework and encourages any garment brand active in Myanmar planning to disengage to follow these principles. We would encourage all brands that continue to source to familiarise themselves with these principles, given how dynamic the situation in Myanmar is.
All brands that continue to source from Myanmar should do so in line with the UNGPs, which requires transparency on their reasons continued business in the country and on extra measures taken to identify and mitigate human rights risks, and ensure remediation when violations occur.
While this framework for responsible disengagement was developed with participation of one sector, we feel that the advice is relevant for all businesses engaged in Myanmar, that might consider withdrawing.