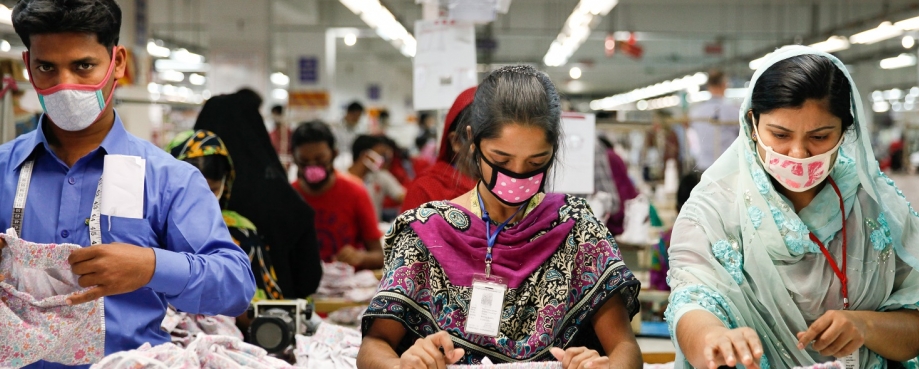 With support from the UK's Department for International Development (DFID), we've allocated four grants to NGOs and trade unions to partner with ETI member companies to tackle some specific challenges in today's global supply chains.
We firmly believe in a tripartite approach to embed business and human rights due diligence within global supply chains.
That's why, in our latest initiative, we're encouraging the growth of NGO, trade union and company partnerships that will come up with new ways to tackle some specific and complex challenges in today's global supply chains. And that will have lessons for other businesses.
As such, we've initiated four projects with funding from DFID to develop good practice in line with the UN's General Principles on Business and Human Rights and ETI's own Human Rights Due Diligence Framework.
Under the leadership of Banana Link, the following NGOs and trade unions, Women Working Worldwide, Fairtrade Foundation, the International Union of Food, Agricultural, Hotel, Restaurant, Catering, and the Tobacco and Allied Workers' Association are teaming up with Sainsbury's, Tesco, Compagnie Fruitiere and Finlays. They'll be reaching over 4,000 African women workers to deliver improvements in women's empowerment and employment in the flower, tea and banana sectors.
Homeworkers Worldwide are leading a partnership with CIVIDEP India, Dalit Solidarity Network (UK), and two ETI footwear retailers. Targeting 4,800 mainly female homeworkers in India's Tamil Nadu, they'll address labour rights risks focusing in particular on informal women workers and the impact of gender and caste. They'll do this by mapping working conditions, reviewing social protection and health care and making recommendations for remediation.
Traidcraft Exchange and The White Company are looking at ways to improve working conditions in small, often family-run, workshops. They're targeting workers in 100 workshops in the company's hard goods supply chain. They're concentrating on how to improve occupational safety and health (OSH), on ensuring greater transparency over worker profiles and wages, and in embedding social security entitlements. They also want to look into the drivers of child labour in such situations and how to deal with this.
The UK's TUC is leading a consortium including the IndustriALL Bangladesh Council and a group of UK, Norwegian and Danish corporate members in Bangladesh. They'll be creating an early intervention grievance redressal process reaching 15,000 workers in six factories that will allow complaints to be remedied at workplace level before escalating into a dispute.
As forward-thinking companies, trade unions and NGOs, our members strive to keep their workers safe and free from exploitation. They want to expand that commitment to other companies. So, as the partnerships progress, we'll be sharing lessons and reporting on outcomes.
To find out more contact Eshan.chan@eti.org.uk