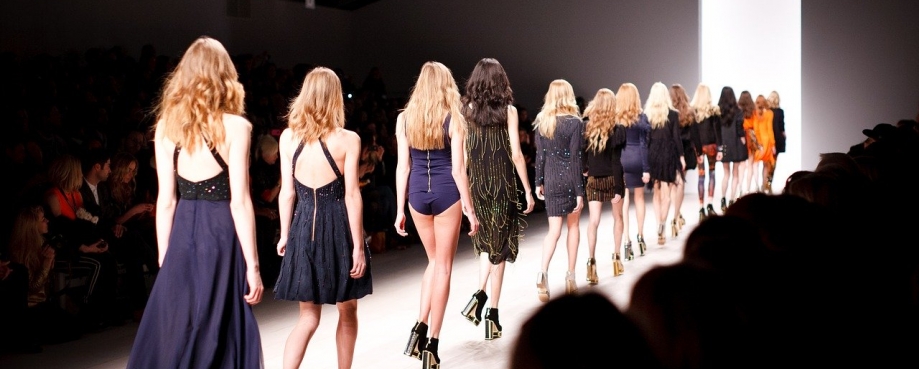 COVID 19 has intensified the need for more agile and accurate supply chain data. At ETI we are seeing supply chains shift from more established sourcing countries to new markets, which come with new risks and priorities. We are also seeing more need than ever before for shared resources and collaborative action to improve supply chain conditions in these less safe times.
In order for ETI to better help our members address risks in their supply chains and facilitate better collaborative action we need better access to and up-to-date information on those supply chains. The most accessible and useful tool for sharing supply chain data is the Open Apparel Registry so we invited the OAR to present to ETI members on the benefits of publishing on the Registry and best practice on how to publish data. 
Launched in March 2019, the Open Apparel Registry (OAR) is a free, neutral and open source tool mapping garment facilities worldwide and allocating a unique ID to each. The tool is populated by contributions from industry and counts many ETI brand members amongst its contributors, including Gap, H&M, C&A, New Look and Tesco.
As well as brand contributors, the OAR has received data from civil society organisations such as Solidaridad and the Worker Rights Consortium, manufacturing groups including ETI member Ethical Apparel Africa, and other industry MSIs, such as the Dutch Covenant, ZDHC and Fair Factories Clearinghouse.
Katie Shaw, Open Apparel Registry's Chief Operating Officer, answers some key questions about how OAR can help brands and other key stakeholders with supply chain transparency, and how they can make best use of it. 
What value does sharing supply chain data on the OAR bring, rather than individual organisations disclosing via their own websites?
With nearly 43,000 facilities in the OAR as of September 2020, the tool acts as a central repository for name and address data for the apparel sector. By using the unique OAR IDs as a central source of truth, users can eliminate issues with matching across multiple, inconsistent databases.
The tool is powered by a sophisticated name and address matching algorithm which processes all data uploaded to the registry, identifying matches using a statistical model which looks for similarities in the submitted name and address data. Whereas other databases would identify the following three entries as individual facilities:
AKH Eco Apparels Ltd, 495- Balitha, Shah- Belishwer, Dhamrai,Dhaka Dhaka
AKH ECO APPARELS LTD. 495 Balitha, Shahbelishwer, Dhamrai
AKH ECO Apparels Limited, 495, Balitha, Shah Belishwer, Ps-Dhamrai, Dhaka-1800, Bangladesh
he OAR is able to recognise that they are all the same facility and return a match to users. (More detail on how the OAR processes data is available in this technical blog.) The contributors of the data are visible on each facility profile, so users can see at a glance which organisations share a connection to a facility. This enables in-facility collaborations between organisations, whether that's groups coming together to work on social or environmental improvements in factories, or civil society using the tool to advocate on behalf of vulnerable supply chain workers.
How has the OAR been used to date?
ETI brand member Clarks was an early adopter of the OAR. Due to the set-up of Clarks' internal systems, obtaining and maintaining visibility of facilities in lower tiers of its supply chain required manual effort across functions and systems. Using the OAR ID as a common identifier has enabled the brand to overcome this challenge. As well as contributing its data to the OAR, Clarks now displays OAR IDs on its own supplier list.
The Business and Human Rights Resource Centre (BHRRC), meanwhile, regularly makes use of OAR data when working to resolve supply chain violations. In August 2019, the BHRRC used the OAR to trace back to brands after a factory closure in Mauritius. The closure had left Bangladeshi migrant workers stranded and owed unpaid wages. After reaching out to the brands, BHRRC was able to work with a major brand sourcing from the factory and a local trade union to ensure remedial steps were taken, which included backwages, re-employment for some, repatriation talks with the Mauritian government and re-installation of water and power lines. BHRRC also now includes whether or not a brand has contributed its supply chain data to the OAR on its company dashboards.
What next?
Organisations within the apparel sector recognised several years ago that no one organisation can affect change alone and that there is a need to collaborate across industry. The OAR is a quick, simple and free way to do just that.
Search the tool, create a free account and upload data here.
Read more case studies of the OAR in action here, including contributions from ETI members Homeworkers Worldwide and GoodWeave.
Contact the OAR team: info@openapparel.org