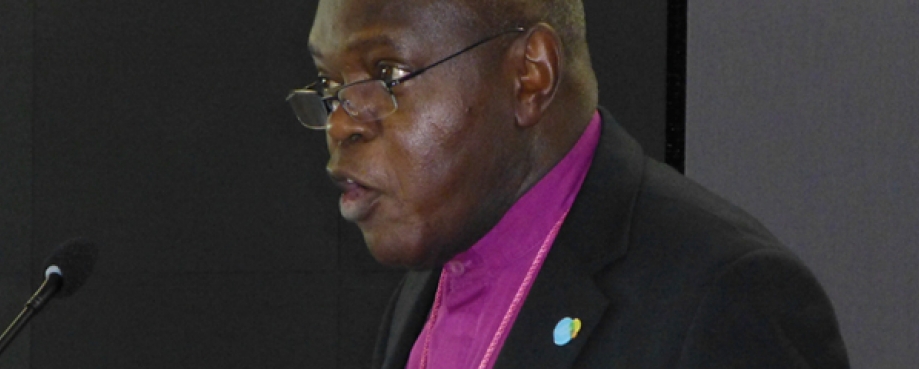 "IT'S NOT FAIR!"…was the rousing cry from the Archbishop of York at ETI and Global Compact Network UK's living wage conference in April. It cut through to the truth at the core of the debates about how to calculate a living wage level, how to make it economically viable, who should set it, and who should pay the price. The truth that among the millions involved in global trade, those who actually produce the goods we buy and sell get the smallest cut.
One delegate made the often repeated point that even if more money could be found for bosses to pay their workers more, there is no guarantee that they will not simply use it to "buy a bigger car". But what would a line-up of cars owned by everyone in that value chain would look like? From consumers, through brand or retailer CEO, to CSR managers, buyers, technicians, agents, factory owners, supervisors and finally - in farms, factories or their homes – workers? Where are the biggest cars likely to be? How many cars – of any size – will there be at the workers' end of the line-up? Is that fair? If we agree that it's not, then the next question is what can we do about it?
Many companies and organisations have been involved in attempts to put right this injustice, but have we, so far, been addressing the fundamental problems underlying low wages so that all workers earn enough (without overtime) to support their families to a decent standard of living?
"Hell, no!" answered IndustriALL's General Secretary, Jyrki Raina.  Hanna Hallin of H&M, Oxfam's director, Mark Goldring, and Living Wage Foundation Chair, Mike Kelly – all largely agreed, which is why they are now taking new approaches.
"The most difficult thing is the decision to act, the rest is merely tenacity."
The Archbishop also reminded us of these words from Amelia Earhart. But such decisions must be made by those with the power to act and drive tenacity.  In the experience of Steve Workman of ISS and KPMG's Guy Stallard it is not hard to convince senior company managers that paying living wages to employees and contracted workers is the right thing to do, especially when shown evidence of how low pay affects individual workers and their families. Even those who manage departmental budgets can be convinced when they see evidence of reduced turnover, increased quality of work and worker loyalty.
Of course, in the context of global supply chains, rather than local facilities or financial services, the sums get a bit more complicated. But a paper summarising Oxfam GB's research over the past few years in a number of sectors, gives compelling evidence of the unacceptable impact of low wages on the lives of people around the world. So, presuming this convinces CEOs of buying companies to  commit to living wages in supply chains, how best to direct the resulting action? The first instinct of many companies is often to ask, OK, but how much exactly is a living wage? But is that the right question?
"Not how much, but how?"
…is how one delegate summed up a key point emerging from the conference. While coming up with a living wage 'number' may provide a useful rallying point, a benchmark against which to measure prevailing wage levels, the real problem is not how much to pay, but how to ensure that wage setting systems are fair for workers and employers alike and keep wages in line with inflation. A static number will quickly become as irrelevant as the answer "42" to that question about "life, the universe and everything" in The Hitchhikers Guide to the Galaxy.
Rather than obsess over the exact height her maize plants should grow to, a wise farmer will focus on the quality and quantity of soil, light and water they need to reach their potential. Day 2 of the conference focused on how to create the optimal conditions for wages to reach their potential. Vic Thorpe explored how to enable workers to bargain collectively with employers (based on ETI's Worker Voice course); Indian trade unionist, Ashim Roy, shared the story of a company that – after a confrontational start to a wage dispute - worked with the union to find a mutually acceptable solution.
Katrine Karlsen, drew on IEH's publication 'Suppliers Speak Up' to show how buyers' purchasing practices can hinder or help the ability of suppliers to pay living wages; and the ILO economist and Fair Wage Network founder, Daniel Vaughan-Whitehead, demonstrated how greater equity and workforce stability and better quality products, brought about by improved HR and pay systems, are essential prerequisites to sustained improved wages.
These are all areas that companies can realistically address within supply chains, and so contribute to addressing some of the factors that keep wages low. Some delegates had already made a start; one company provides free HR services to Chinese supplier factories, another provides HR training. Through improvements in HR systems one company had seen a marked improvement in the quality of products as well as an increase in wages – without an equivalent increase in price.
But, as IEH's research shows, low prices are a key factor in keeping wages low. Helping buyers to make that connection between how they manage – and what they pay for – their orders and the impact this has on how long people work and how much they get paid is key. However…
"Companies can't do it alone"
…was a key message from Ergon Associates' Alastair Usher, launching the briefing he authored for ETI UK, Denmark and Norway, 'Living Wages in Global Supply Chains: A New Agenda for Business'. After analyzing the root causes of low wages, the briefing explores the role that companies can play – as part of sector- or industry-wide collaborations with trade unions, governments and other companies - in changing the system so that instead of keeping those who produce the goods that drive global trade in poverty, everyone in the value chain receives an equitable - and sustainable - share. That's only fair, isn't it?