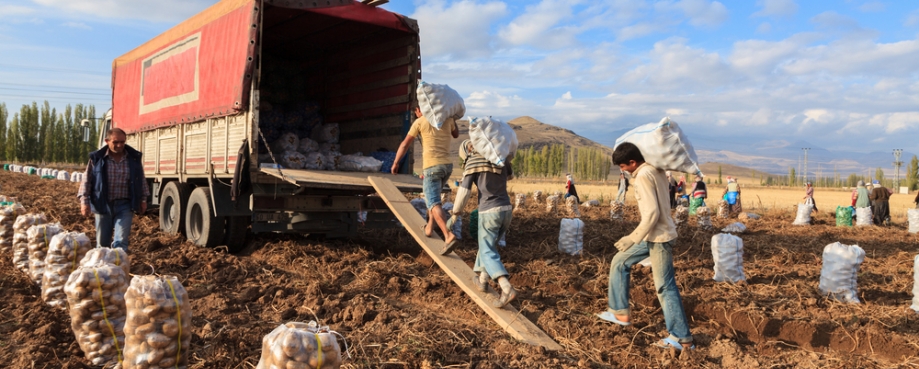 The ongoing legal case relating to the largest European human trafficking network confronts us with the depressing reality that four years on from the Modern Slavery Act 2015, forced labour is still an issue in the UK.
The victims, mostly vulnerable and homeless people from Poland, were brought to the UK with promises of good money upon arrival. 
Some found themselves packing spring onions on a farm in Worcestershire which supplied some of the biggest retailers in the UK, who for their part were unaware that the produce they were being supplied with was produced by slave labour.
But ignorance should not be a defence. ETI's study with the Ashridge Centre for Business and Sustainability revealed that 71 per cent of companies already believed in 2015 that there was a likelihood of modern slavery occurring in their supply chains. We know the risks of modern slavery tend to be highest in the lower tiers of supply chains, and suppliers are supposed to receive training supported by the brands they are supplying. 
The Worcestershire case reveals the lack of effective due diligence by companies on modern slavery, and the failure of a compliance approach that relies solely on announced audits. It also suggests that there is still a level of acceptance that this will continue to happen.
ETI has published an Evaluation Framework to support companies in ensuring their Modern Slavery statements are fit for purpose, and offers training on how to be compliant with the Act. We also fought hard with our members and allies to include and strengthen the Transparency in Supply Chains clause in the UK Modern Slavery Act 2015.
It's unacceptable that four years on, and with freely available tools and guidance available to support companies in becoming compliant, forced labour is still with us.