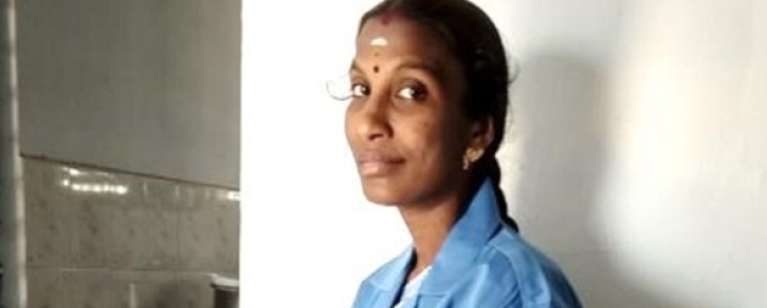 "I have suffered and I will not let others suffer like me". One woman worker on how she is raising awareness of sexual harassment at work 
I am 21 years old, with an undergraduate degree but unable to pursue higher study due to my family's economic situation. So I've been working in a garment factory for the last year and a half, and living in a hostel. 
Once, when I was being driven to my accommodation by our recruitment officer, I was molested while the other women slept. I later discovered that many other women had suffered like me, and been molested by this person, but no one had complained for fear or losing their jobs.
The man kept asking me to meet him but I refused. He began sending me threatening texts. I asked him to stop and blocked his number, and complained anonymously to the management by dropping a letter in the complaint box, but I didn't seen any progress.
I met with the ETI Nalam team, who immediately intervened with the management and factory owner without identifying me. The perpetrator was sacked within an hour, and the workers informed. The management is now as concerned for worker safety as the ETI team. and the workers feel happy and safe.
A month ago, I was promoted to the role of factory supervisor in the Factory. I have suffered, but I will not let others to suffer like me.
Peer educator quote: "I used to panic I came across sexual harassment in public places. And I had no courage to speak up about it.  But after attending the Nalam programme classes I started developing courage to fight against any harassment and started speaking about those experiences boldly to others in order to make them aware of it."