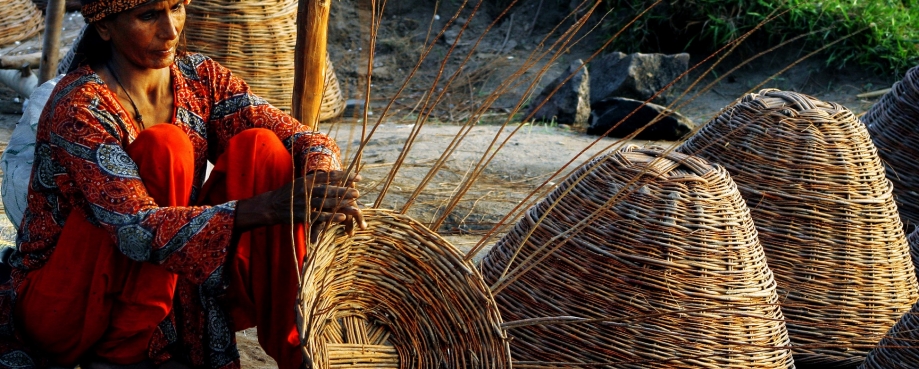 The Sindh Provincial Government, based in Karachi, Pakistan has signed a new Labour Policy. Whether you are a business, activist, shareholder or consumer, this matters.
Pakistan's exports of apparel and textiles to Europe are growing year-on-year and reached over EUR 3.6 billion in 2015. Europe also imports medical equipment, toys and more.
Meanwhile, within Europe, the UK is the largest single destination for Pakistani apparel and textile exports.
Indeed, the UK's Trade Minister recently said that Pakistan and the UK enjoy a shared history and a shared future.
So these relationships matter; to British and Pakistani businesses, to our governments, to workers and even consumers.
As such, the legal framework governing industrial relations and social rights is of real importance.
Important precedents
Sindh's new labour policy sets a number of important precedents, both for Pakistan and other countries.
Firstly, it was presented as the first ever tripartite provincial labour policy in Pakistan and was agreed by employers, unions and Sindh's government collectively.
Sindh has a population of 46 million people, roughly the same as Spain, so whilst this is a regional (and not a national) policy, it covers a significant number of workers and businesses.
Not only that, ETI believes that tripartite mechanisms are key to developing productive, equitable economies.
That being the case, continued collaboration will lead to more impactful and effective solutions to tackling some of the significant challenges that Sindh is currently facing: unemployment, vulnerable work and low pay for instance.
It's why tripartite agreement on this new policy is a substantial achievement. 
Pragmatism on the informal economy
In terms of content, the policy looks progressive and pragmatic.
Crucially, it is universal in coverage.
The scope of social security and welfare payments, and of pensions for instance, is to be extended to all formal, informal, contract, piece-rate, home-based and seasonal workers, in all sectors of the economy.
Previously, sections of the workforce had been excluded from enjoying certain protections and benefits.
The principle here is that all workers, whether part of the formal or informal economy, should be treated with dignity and respect. That's important because the size of the informal workforce in Pakistan is large, and the informal economy has enormous economic value and potential.
Rather than working solely to end informal working, the government has taken the pragmatic step of seeking to regulate it and address the associated challenges.
Export processing zones and an end to two-tiered labour policies
The policy will apply everywhere.
It specifically sets out that there will be no exceptions for export processing zones or special economic zones. This sets an important precedent and bucks a global trend.
It means that Sindh has decided against adopting a two-tier approach to employment rights, where weaker regulations are applied to special export zones. Trade unions and strikes had previously been prohibited by law in these zones.
Now, the Sindh Government has recognised that industrial zones can still provide special incentives to attract foreign investors, but that this does not need to include decent work deficits.
Tackling child labour
The law regarding prohibition of employment of children under 14 will be extended to domestic and home-based workers. Children between 14-18 will get the minimum wage along with access to education and training.
Sindh's government has also pledged to actively collect data on child labour and home-based workers for the first time.
Public expenditure on understanding child labour and providing education should not be seen as an expense, but rather as an investment.
Recognising the challenge, collecting real data and evidence and committing to invest in education is a great starting point. 
Freedom of association
Critically, all restrictive provisions on union formation are to be removed in accordance with ILO Conventions 87 and 98.
The government recognises that union density in Sindh remains very low, and is taking steps to remove the barriers to freedom of association. There are also specific references to providing living wages above minimum wages.
This is of course a policy only, and it won't automatically lead to any positive changes on the ground. Older laws and policies need amending, and then the hard work begins in implementation.
Nevertheless, ETI welcomes this development – both in terms of the content and the approach to stakeholder engagement.
We are not alone.
The President of the Pakistan Employers Federation, Mr Majyd Aziz, described it as one of the most important development in industrial relations in the history of Pakistan during the signing.
Seizing the agenda
Majyd Aziz said: "Pakistan must seize the ethical trade agenda with both hands.
"It's time to show the world that our business model is built on expertise, innovation, and on valuing the contribution of each and every worker."
At present, the EU, including the UK, supports Pakistan through the EU trade preference scheme known as the GSP+ scheme. This encourages economic growth and sustainable development in Pakistan, and helps business and consumers in Britain.
One of the scheme's conditions is that Pakistan ratifies and implements core labour conventions and standards. 
Sindh's policy demonstrates that the Sindh government is taking this agenda seriously and will be working to ensure compliance with international labour standards.
We would encourage other Provincial Governments to adopt similarly inclusive policies.
Promoting responsible business conduct
PILER, ETI's strategic partner in Pakistan, played a lead role in achieving consensus around the policy.
We will be working with them, our members and some of the key national and provincial institutions to promote responsible business conduct that is aligned with the labour standards set out in the GSP+ agreement.
Effective engagement – between companies, suppliers, trade unions, government agencies and civil society organisations – is a central features of responsible business practice.
Continuing this collaborative approach is critical if collectively we are to develop sustainable international value chains that truly benefit workers, businesses and consumers.
For more resources on responsible business conduct in Pakistan, see our website or contact Ben Rutledge.