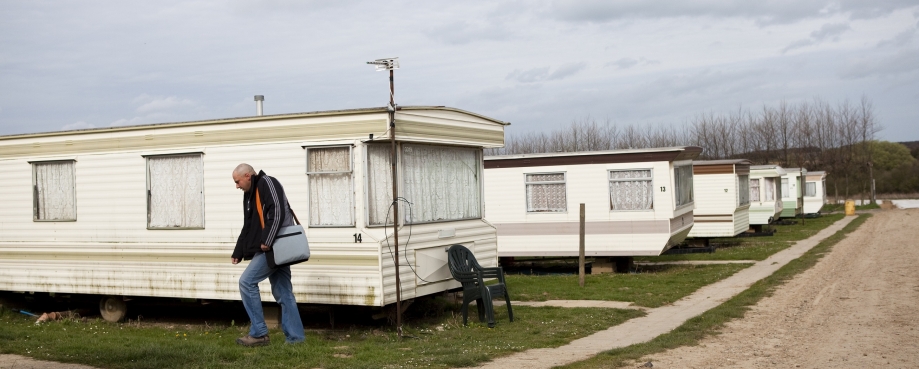 We and our food retail members are supporting a new initiative aimed at making workers' lives easier. The Fresh Produce Consortium (FPC) – the UK trade association for fruit, vegetables and flowers – has just launched guidance for UK suppliers on the provision of caravan accommodation for temporary workers.
Most workers in the fresh produce and related sectors are foreign seasonal workers.
About 90% of British fruit, vegetables and salads are picked and packed by 60,000 to 70,000 temporary workers from overseas, mostly from eastern Europe. 
Amongst other undoubted issues, there are growing concerns about some of these workers being housed in overpriced overcrowded substandard accommodation.
With the launch of the Fresh Produce Consortium's guidelines on caravan accommodation for temporary workers, that could change.
But first, some recent history.
How the guidance came about
In 2015, Channel 4 investigated the squalid living conditions of Nickle Farm's mainly Romanian workforce.
In addition to paying recruitment fees, the workers paid rent and expenses to their agent for, as Channel 4 said, "the privilege of living on caravan sites, some in filthy conditions – generating additional revenue for the agencies and eating into the migrants' meagre wages".
As a direct response to the media challenge, the Nickle Farm Group – comprised of growers, marketing companies and retailers – was formed and acted.
They drove the development of draft accommodation guidelines for agricultural workers in cooperation with the Chartered Institute of Environmental Health.
They also recognised quickly that they couldn't do it alone.
They, therefore, contacted us amongst others.
In early 2016, we facilitated a meeting amongst retailers, importers, growers and other sector experts to assist in driving the initiative at an industry level. ETI members involved in the process included Asda, the Co-op, Marks and Spencer, Morrisons, Sainsbury's, Tesco and Waitrose.
It was agreed that the FPC was best placed to encourage the voice and involvement of industry. Now, with the help of a multi-stakeholder review group, the FPC is sharing good practice with the publication of the guidance.
The start of a journey
We need to recognise that accommodation standards across the UK agricultural sector vary. The best can be very good indeed. 
However, with no other comprehensive guidance in existence, and few legal requirements around caravan accommodation (except around standard OSH and fire regulations), it can be easy to accept low standards as a norm. This is particularly the case when suppliers operate on very tight margins.
It is also the case that it will take time to pull the worst up to the level of the good, if not the best. That's why we, our retailer members and the FPC are clear that this is the start of a journey.
We don't expect everything to change tomorrow. Growers will need to put in place short, medium and long-term goals to make sure that better standards are not only achievable but sustainable too.
With growing concerns around Brexit affecting costs of production, labour availability and exports, improving standards is also about enlightened self-interest. To attract staff, it will be increasingly important that the workforce is living in safe, accessible and desirable conditions.
Additionally, if this drives better standards, UK agriculture could come to be regarded as a leader in the field.
Effectively, the guidance sets an example. It should be considered by any employer, regardless of sector, who is providing caravan accommodation for their workers.
What's in the guidance
The guidance itself is clear and easy-to-understand with useful visuals and graphics. It includes:
Information on legal requirements and benchmark indicators based on practical advice and experience.
A recognition of the importance for growers of carrying out their own assessment based on the specific features of their site.
A self-help checklist to assist growers in assessing the status of their caravan accommodation against the benchmark indicators.
The FPC's commitment to revisit in the autumn and do more work on the guidance is also very encouraging. We'll continue to work closely with our retailer members to gather feedback and assist in wider worker consultations.
Neither should we underestimate the importance of such worker feedback. After all, going forward, workers will be the best placed to say whether this is working or not.
As this is a voluntary scheme, we're also recommending that all stakeholders provide feedback to the FPC, and share the guidance as widely as possible.
We want to ensure that a few stragglers do not damage the reputation of the many.
Download the new guidance here