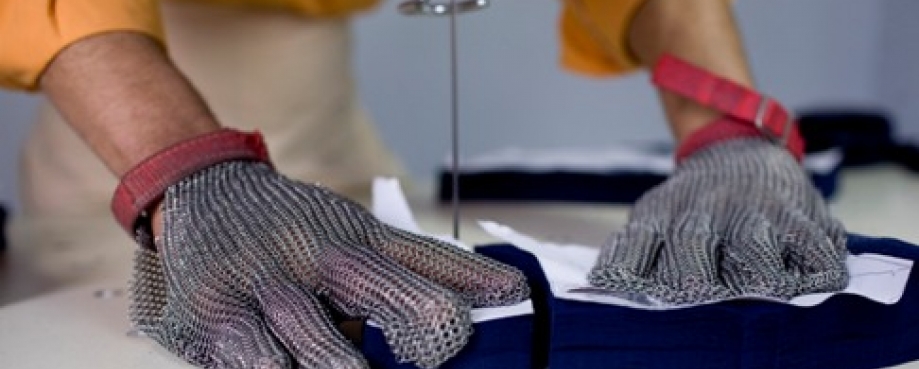 Phnom Penh in late May is populated by exotic trees and palms, with the amazing frangipani in full flower. It is humid and hot with just a gentle breeze near the Mekong river and the hum of fans stirring the warm air. This weather builds to an almost impossible point just before the rains come and cool things down. The situation facing Cambodia's garment and footwear industry also heated up to an almost impossible level in the last few months, with an equivalent break in the weather urgently needed.
The recent history of Cambodia is a dramatic one. The Vietnam War spilled over into the region including Cambodia, where the Khmer Rouge perpetrated genocide from 1975-1979, practically dismantling the state. Once the Khmer Rouge were ousted by Vietnam and following a brief period under the UN from 1992-93, Cambodia emerged with a nascent democracy. A military coup in 1997 has led to a period of enforced stability with the Cambodian People's Party in power since then.
It is in this context that the garment and footwear industry has developed from a standing start to one with more than 500 factories, 500,000 plus workers and annual export value of US $5 billion (the largest export sector in the country). The industry has been supported by preferential trade conditions, initially with the US and now with Europe, which have drawn in global suppliers from China, Taiwan and others in the region. Cambodia now forms an important part of many global brands' supply chains for denim, knitwear and footwear. While the government has had its critics, including from a human rights perspective, the growth of the economy and the changes in Phnom Penh since I first came here in the late '90s are remarkable. However in January this year, the death of at least four demonstrating workers at the hands of the police, with many others injured and subsequently 23 detained without bail, has cast a serious shadow over this success story.
To make matters more complicated, the contested result of a national election in late 2013 provides a tense political backdrop to industrial relations issues and workers' concerns such as pay, hours and better benefits. The news of industrial relations spinning violently out of control was widely covered in the world's media and prompted concern from consumers, activists, trade unions, governments and the global garment and footwear industry. Working closely with local experts, ETI has helped convene conversations between some 30 international brands and global trade unions, led by IndustriALL, to understand the situation and agree a joint response. A letter was sent to the Cambodian Prime Minister in January expressing this group's collective concern and requesting an opportunity to meet.
A first meeting was held in February in Phnom Penh, between the government of Cambodia (represented by a senior Permanent Deputy Prime Minister, a number of key ministers and their staff) and a representative group of North American and European brands, with global trade union representatives.  ETI played a key coordination and advisory role, participating in the delegation visit and meeting.  Access to the government at this senior and broad level is both a mark of how important the sector is to Cambodia and a positive signal from the government about its willingness to listen to the concerns of this group. As reported at the time, the first meeting was an open and frank one, with exchanges on the treatment of the 23 detainees, the need for prosecution of those who perpetrated the violence and the need for both a new trade union law and an inclusive predictable national minimum wage setting mechanism to be put in place. We sent a very clear signal that there was a lot of support for the Cambodian garment and footwear industry but also a common need to address these issues to create the environment for future investment.
A follow-up meeting was agreed, and this second meeting took place last Monday, 26 May, between high level Cambodian government representatives and a larger group of brands and the global union federation IndustriALL. The government reported progress on developing a process to establish a wage mechanism and a new draft trade union law. Brands and unions articulated a clear and common message that they fully support the responsibility of local stakeholders to discuss and agree the relevant formulation of national mechanisms and laws. However, they further expressed the wider interest that the process is inclusive and the results are transparent and predictable, that they reinforce the rule of law and create a positive environment for constructive industrial relations. This also provides predictability for the sourcing strategies of brands.
Both the processes of establishing a wage mechanism and developing an appropriate trade union law are being supported by the International Labour Organisation (ILO). These are complex undertakings and involve a number of stakeholders, but there is a need for urgency and final products that meet international standards. The employers association did not, or were not able to, participate in the workshop on the minimum wage mechanism, which is a concern for how this will move forward.  The union law was the subject of a two-day workshop last week, but the ILO has raised grave concerns in Cambodian press about the latest draft law, saying it falls well short of complying with the ILO conventions that Cambodia has ratified.
While there are some positive actions to reflect on, the situation for many workers and their trade union representatives has, if anything, deteriorated since February. There has continued to be strikes and demonstrations, too often met with force. Trade unions have been taken to court over property damage and workers report being afraid to express their concerns. There are many factories in Cambodia that are working well without industrial unrest, many supported by the ILO's excellent Better Factories Cambodia Project. However, it is of grave concern that in others, workers with legitimate concerns about their wages, long hours, lunch allowances and transport provision, fear that any action will be met with violence. With individual worker representatives reporting being targeted, this is not a positive climate for rebuilding trust locally or Cambodia's reputation internationally. On the other hand, damage to private or public property and any attempt to take advantage of genuine worker concerns for personal gain cannot be condoned and also contributes to instability and mistrust.
Last Friday, 30 May, Cambodian courts convicted the 25 men and boys who had been arrested and tried after the violent protests in January this year. However, all 25 were given suspended sentences, which meant an immediate release for the 23 that were being detained.  The Office of the United Nations High Commissioner for Human Rights (OHCHR) and the ILO Country Office for Thailand, Cambodia and Lao PDR issued a joint statement welcoming the release, but raising concern about the criminal convictions, in view of the apparent procedural shortcomings in all three trials and the lack of evidence establishing direct responsibility of the individuals. In a number of cases, the evidence indicated that the workers were simply exercising their fundamental rights to freedom of expression. ETI supports this position, even though the suspended sentences could indicate that Cambodia is listening and positively responding to pressure from the international community. Even with this outcome, there is still a long way to go before Cambodian workers can feel confident that their rights will be upheld by the judiciary through the transparent application of law as the norm.   
There has been a break in Cambodia's hot, humid weather – a pressure valve has released and we're witnessing a cooler and calmer moment. My hope is that this is not a temporary anomaly, but rather the start of a real and lasting change. Can Cambodia build on its previous achievements, rebuild trust and show the world that it is serious about creating a sustainable garment and footwear sector that values its workers and upholds their rights? The next few months will be critical to answering that question.