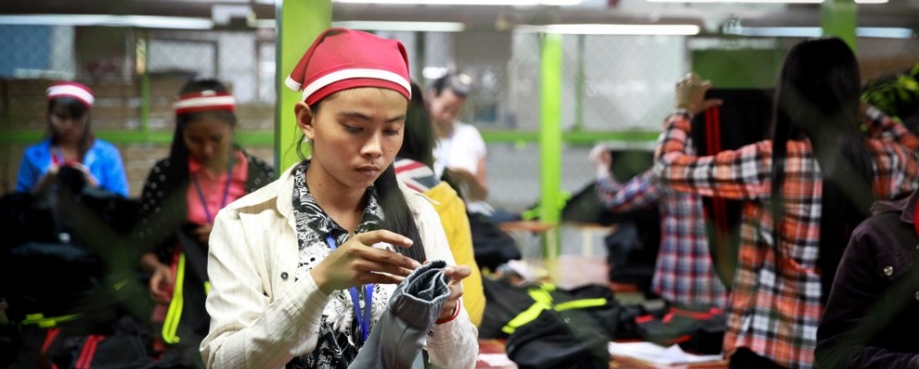 ETI is publishing several guides this year. While each guide provides advice on a different aspect of the ethical trade journey, there are ten core principles that they all have in common. 
New advanced training course: Human rights due diligence
The two latest ETI guides – both published last week – are the *Human Rights Due Diligence Framework and Base Code guidance on Living Wages.
Understanding how to do Human Rights Due Diligence right is critical to how businesses respond to the UK's Modern Slavery Act – and to laying the strongest foundations for their ethical trade work.
And with mounting pressure from workers and campaigners around the world, living wages are a nettle that must now be grasped.
ETI's guides show you how.
Since the New Year we have also brought you:
We will shortly launch a toolkit for addressing the challenges of vulnerable workers in global agricultural supply chains. And in a few months' time, along with ETI Denmark and Norway, we will be producing an updated guide on minimising the negative impact of purchasing practices and sourcing strategies on conditions for workers in global supply chains.
The guides are primarily aimed at companies, but community organisations, governments and others would all benefit from the advice they contain.
The ten core principles at the heart of ETI guidance
With a nod to the UN, African proverbs, advertising jingles and some very well-known personalities, here are the ten core principles at the heart of our guides.
"…the equal and inalienable rights of all members of the human family…" UN Declaration of Human Rights
Workers' rights are embedded in internationally agreed standards
2. You know it makes sense… Del Boy
Better protection for workers' rights is not just the right thing to do, it also means better business
3. Change starts from within… The Dalai Lama
Getting internal buy-in – especially at senior levels – is critical to the success of any ethical trade initiative
4. "We cannot all succeed when half of us are held back." Malala Yousafzai
Women are doubly vulnerable to risks in global supply chains – proactively seek to understand and reduce the risks they face
5. United we stand…Aesop
Workers must have the power to speak up for their rights – ideally through free and fairly elected trade unions – and engage in collective bargaining
6. If you want to travel fast, go alone. If you want to travel far, go together. African proverb
Companies acting independently have limited impact. To bring about lasting change, collaborate with each other and with others – trade unions, governments, trade associations, multi-stakeholder initiatives, NGOs.
7. "Learn what is true in order to do what is right." Thomas Huxley
Map, understand and simplify your supply chain – long and complex supply chains can hide a multitude of sins and are hard to manage.
8. If you really want to know, look in the mirror… 1970's advertising jingle
Are companies' own actions contributing to the abuse of workers' rights in the supply chain? Review your purchasing practices and sourcing strategies
9. "The more we share the more we have." Leonard Nimoy
The responsibility – and costs – of decent wages and working hours need to be shared throughout the value chain.
10. "What gets measured gets improved." Robin S Sharma
Monitor and evaluate the effectiveness of ethical trade, and share the lessons learned.
*The Human Rights Due Diligence Framework is currently an ETI members only document but will made freely available in June 2016.