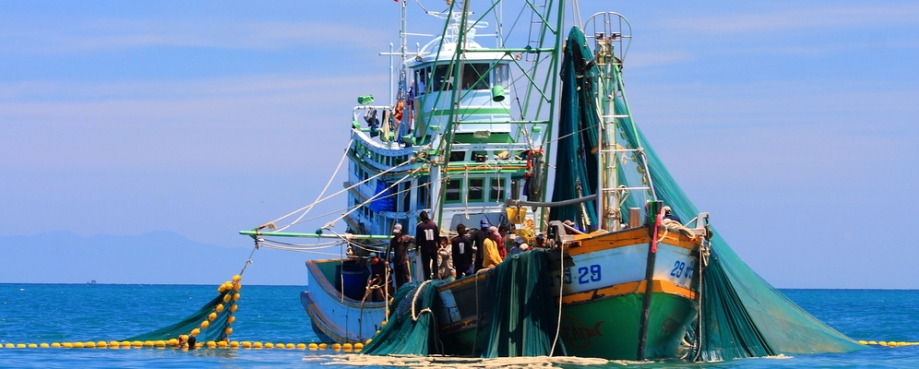 The Thai government has announced that it will become the first Asian nation to ratify the International Labor Organization's Convention on Work in Fishing. ETI's Food, Fishing and Farming Lead, Nick Kightley reflects on this important development and also some necessary next steps.
BLOG UPDATE: 9 January 2019

It has just been announced that the European Commission has removed Thailand from its list of warned countries after what the EC says have been significant improvements in the Thai fishing industry and the ratification of ILO Convention 188 (i.e. Europe has removed Thailand's Yellow Card status).

There is validity in doing so, as it will allow Thailand the space to show what it has learnt and how it is working to improve the conditions of fishers and migrant workers; only by removing the Yellow Card and easing the pressure on the Thai state will we get a more realistic indication of what has changed and how great the commitment for change is. But it will be important that we see:

Continuation of Port In/Port Out inspections and continued improvement in their effectiveness.
Prosecution of companies which break employment laws with government pressure on companies maintained.
Industry associations demonstrating responsible leadership and seeking to raise industry standards, maintaining their collaboration with the ILO and I hope with ETI too.

I know that ETI members and other international retailers will be looking on with interest to assess whether their investment in support of improved practices will now be seen to have paid off.

Nick Kightley
Ratifying C188 (the ILO's Convention on Work in Fishing) is one step on a journey for Thailand, but it's a very important step for the fishing industry's many workers, most of whom are migrants from poorer neighbouring countries.
It's also been a long and hard journey to get here, so it's only right that all those who have played a role in this pause to reflect and to take some encouragement. 
Thailand is the world's third largest seafood exporter. But it struggles with worker exploitation within its fishing fleet and on-shore seafood processing sheds. That includes human trafficking, harsh employment practices and a lack of worker representation. It's why ETI and our members have set up a working group to address worker welfare and rights.
Respect for workers
This step provides a floor, and for the first time, a set of boundaries for how workers in the fishing industry in Thailand live and work. Above all, it is about people and respect for their lives.
It is good news and should result in several improvements – such as improved training and equipment to support health and safety, improved living and subsistence arrangements on board vessels and clearer guidelines on employment contracts including working hours. 
It especially will help the migrant crews of Thai vessels operating further from shore, where breaks and shore leave can be far apart.
Implications for other Asian countries
Equally exciting is the fact that Thailand is the first country in Asia to commit to ratify the convention and so I cannot resist hoping that other states in the region will now follow Thailand's leadership.
After all, C188 could be viewed as the beginning of a "quality mark" for Thailand relative to its competitors.
Consequently, it could be a wake-up call to the region as a whole: that the exploitation of fishers cannot be the basis for their business models going forward.
I could go on in optimistic fashion as to what this move will mean.
I could also flag all the fears and worries as to how this could still go wrong – especially if the National Fisheries Association of Thailand drags its feet and does not fully engage in the implementation phase to follow.
So, there is still plenty to be concerned about.
Other important ratifications
It's important to note that "job done" requires two other equally important ratifications. That's the ratification of C87 and C98 – the ILO's Conventions on Freedom of Association and Collective Bargaining.
While C188 provides the infrastructure for a good fishing industry, these other two conventions provide essential guarantees for fishing industry workers – that their voices of concern and grievance will be heard. They mean that at sea, there can be safety for them.
I can only hope that Thailand will take these next steps so that fishers can have a free, responsible and independent trade union to speak for them and to act for their protection going forward.
Yet very well done to all for helping Thailand get to this point – ratification of C188 is an important and very welcome first step.
But … deep breath … now for the other vital steps towards implementation of all the conventions across the industry and the protection of fishers that should follow.