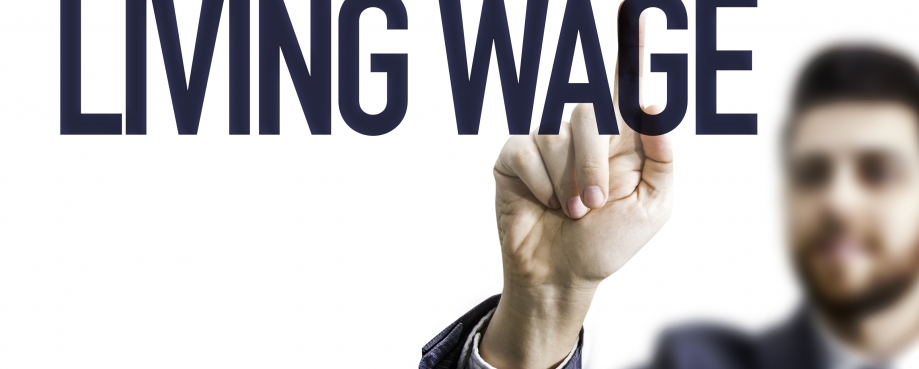 On Monday, the Guardian announced "Ikea adopts the living wage for UK staff". On the same day, a BBC report said "Ikea to pay UK workers more than living wage". So who got it wrong?
Well, that depends if you agree that the Chancellor's announcement of a "national living wage" of £7.20 per hour from April next year (for over 25s), is in fact a living wage. As many commentators have said, just because it has been called a living wage, doesn't make it one. Or, as others have put it, "I can call myself Pele, but that doesn't make me good at football".
Living wage is a term with a specific meaning that is well understood internationally. Enshrined in the ETI Base Code of labour practice, living wage is "enough to meet basic needs and to provide some discretionary income". In the UK the term has been further defined under the auspices of the Living Wage Foundation, which adopts a rigorous calculation methodology, informed by multi-stakeholder focus groups. It has established the level which best "affords people the opportunity to provide for themselves and their families" in London (currently £9.15 an hour) and the rest of the UK (currently £7.85).
The Living Wage Foundation responded by saying it is delighted that this Budget announcement will see more than 2.5 million workers receive a much needed pay rise. But it pointed out that the use of the term 'national living wage' does raise questions. There's no doubt that it's brought confusion to the UK's living wage discussion, and a few challenges for journalists covering the issue.  
There are other impacts to consider. Will it mean that companies in the UK can claim to be paying a 'living wage' simply by complying with the law, removing the incentive to pay an actual living wage? Ikea is to be applauded for not taking this easy way out. It has said it will pay its 9,000 UK workers at least £7.85 an hour from April 2016.
The Living Wage Foundation believes that becoming a living wage employer should be voluntary. In the UK, where the gap between the national minimum wage and the living wage is relatively small, and where workers have access to information about their rights and to representation by unions, this can be effective. And by increasing the minimum wage this Government has at least helped to reduce that gap for some workers.
Many of the UK companies that are now being compelled to increase the wages of their UK employees, sell products made by workers in countries where the gap between the minimum wage and a living wage is so great that – for many employers – the idea of bridging it is inconceivable. ETI and our members have engaged with the governments of some of these countries – like Cambodia – to urge them to increase their minimum wage so it moves closer to a living wage.
Other governments need no such urging. As Alistair Smith reported in a recent ETI blog, the government of Ecuador has led the way by steadily increasing its national minimum wage over a period of eight years, to bring it almost completely in line with a living wage. This is sufficient to purchase a standard basket of household goods and services and is supported by trade unions.
China is another example of a government gradually and steadily raising its minimum wage to counteract increasing labour shortages and unrest across the country. Research has found that these minimum wage increases have not only reduced poverty but have also helped to boost productivity in China.
The global trade union federation IndustriALL reported earlier this year that Vietnam, too, is on the road to a living wage. It raised the national minimum wage by 15 per cent to US$145 per month in January this year, following research and consultation through a tripartite National Wage Council. IndustriALL's General Secretary Jyrki Raina, said: "With a systematic tripartite minimum living wage program, Vietnam sets a good example to other countries in Asia for boosting purchasing power, economic growth and creation of new jobs".
Perhaps it is not just Asian countries that need to learn from Vietnam's example, or that of Ecuador and China? A rise in the national minimum wage is always welcome as it brings benefits beyond workers themselves. It benefits retailers by creating a more contented, motivated workforce and increasing workers' spending power. It benefits the government by increasing income tax revenues and reducing the need for welfare payments. But we must draw a clear distinction between a time-bound, age-limited increase to the national minimum wage and "a systematic, tripartite minimum living wage programme" moving towards a minimum wage that is genuinely sufficient for workers and their families to live on.
So, for the record, it was the BBC that got it wrong. The broadcaster recently responded to David Cameron's criticism of its use of the term 'Islamic State' by saying it prefixes it with the qualifying phrase 'so-called'. By the same token, perhaps the BBC and other journalists should consider using the term the National (so-called) Living Wage to avoid any further confusion.
Further guidance for UK companies is avaible in our Living Wage FAQs