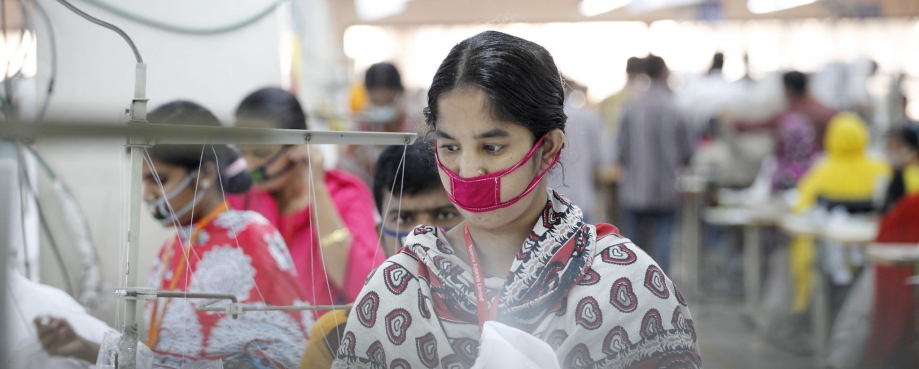 The conviction of Harvey Weinstein on two charges of sexual assault has sent shockwaves around the world, and is a major win for the #MeToo movement. 
But as International Women's Day approaches, and the world's leaders prepare to discuss gender equality at the annual UN Commission on the Status of Women on 11 March, what does the verdict really mean for women in developing countries? And what can businesses, including ETI members, do to protect women workers in the countries they source from? 
ETI is holding an event to mark International Women's Day on 9 March, at which we will be launching a new report, Safe Spaces, compiled by Women Working Worldwide, which includes case studies of women who have fought long and hard to access their rights and protections at work in a number of countries.
In common with their sisters on the other side of the world who gave testimony against Weinstein, they have shown incredible strength and determination in the face of hostility, discrimination and sometimes threats to their safety in order to make their voices heard. 
Their stories give us hope, but we should not be tricked into believing that the battle is over. In the absence of any international treaty on gender-based violence at work, millions of women around the world remain at risk and most rapes and sexual assaults still go unreported because women fear they will lose their jobs if they speak out. Even where sexual harassment laws exist, they are often not enforced.
At our event on 9 March, we will be exploring how ETI can work collaboratively across its different sectors - businesses, NGOs and trade unions - to progress the ratification of ILO Convention 190 on violence and harassment at work in key production countries, and use current guidance, such as the recommendations in the Safe Spaces report, Base Code guidance on gender equality and ETI briefing paper on ILO 190 to create safe working spaces for the most vulnerable women in our supply chains.
Sign up for our International Women's Day event here, and support the ratification campaign in the run up to the event, and on the day itself
@IWD2020 #IWD2020 #eachforequal #ratifyILO190