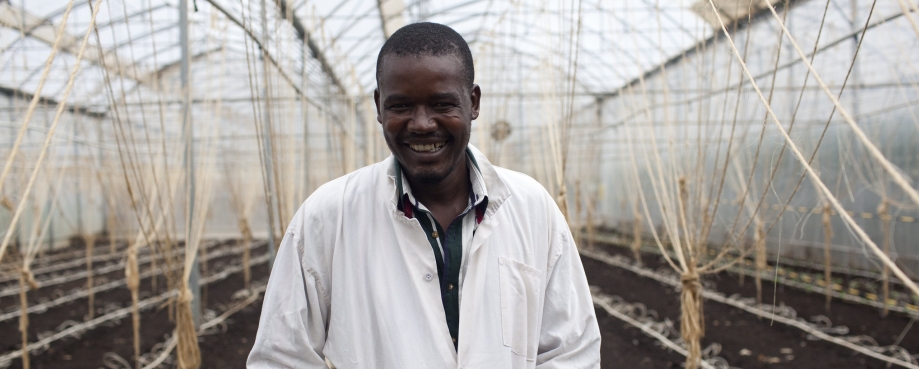 Since 2019, ETI has been leading on a three-year Access to Remedy for Vulnerable Migrant Workers programme with a Malaysian NGO partner, Our Journey and technology partner Fifty Eight. The programme has developed and piloted a new technology tool to support migrant workers in Malaysia to understand their rights and find safe and trusted ways to raise grievances without compromising their jobs or making them more vulnerable to exploitation.
The Just Good Work (JGW) Malaysia App informs workers about their rights from the outset of the recruitment journey whilst still in their countries of origin to when they arrive and are working in Malaysia, and right through to when they return home.
The JGW App can be accessed in eight of the key languages spoken by migrant workers in Malaysia, is free to download and completely anonymous to use. It offers a confidential third-party grievance mechanism, serviced by local migrant worker NGO, Our Journey, as well as providing other helpful contacts.
The App was first piloted with businesses and migrant workers in Malaysia's manufacturing sector and is now expanding to more industries including Palm Oil and Construction.
On 9 June, ETI, Our Journey and Fifty Eight jointly launched the JGW Malaysia App along with an innovative interface to disseminate key safe migration guidance to workers of all literacy levels through an all new audio visual interface, in their native languages.      
"Working to address the specific vulnerabilities of migrant workers through an innovative programme has provided an excellent opportunity to trial a highly accessible mobile phone app that can really empower migrant workers with better knowledge on their labour rights and provide them with a confidential and trusted pathway to raise grievances and seek meaningful access to remedy."
Bansari Somani, Programme Manager Modern Slavery Innovation Fund
"The vision for Just Good Work is to ensure that someone who is looking for work in Malaysia is able to find a good job, and to know what is okay and not okay at every stage of their recruitment and employment. Simultaneously, we want to help companies achieve responsible recruitment and reduce the costs of re-hiring, onboarding and training in their supply chains, through real-time visibility of the recruitment process and ongoing feedback from workers."
Quintin Lake, Director, Fifty Eight    
 "We are glad that workers in Malaysia or looking to come and work in Malaysia now have easy access to information about their rights via Just Good Work. The app has also made it easier for workers to reach out to us when they face issues, whether personal or at work. Throughout the MSIF Programme, we collaborated with a variety of stakeholders, including intergovernmental organisations, migrant community organisations, civil society organisations, trade unions and business associations, to enable the app to be used by more migrants in more sectors. We are happy to share that we received a lot of positive feedback and have seen more workers use the app."
Sumitha Kishna, Director, Our Journey
ETI member, The Very Group have also worked in close collaboration on the programme, having initially developed a version of the JGW app for their supply chain in Malaysia. During the MSIF programme, the two apps were brought together to strengthen and simplify the approach for workers and suppliers alike.
"The Just Good Work platform has been a fantastic addition to our due diligence processes. The pre-departure and post-arrival information enables workers to be more informed and make better decisions when it comes to seeking work abroad."
Francesca Raffermati, Senior Sustainability Manager, The Very Group
The JGW Malaysia App is a useful tool for both migrant workers and businesses and we encourage all organisations working with migrant workers prior to departure to Malaysia, or whilst in Malaysia, to promote and use it.
To download the App go to http://malaysia.justgood.work/
Promotional resources free to download: https://justgood.work/malaysia-resources
For further information please contact