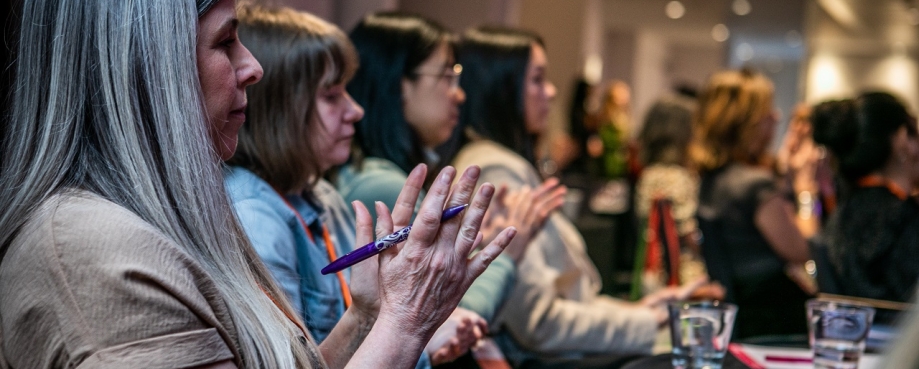 25 years since our foundation ETI continues to thrive and grow our reach and impact. Since 1998, our mission has been to advocate for the most vulnerable workers. While great strides have been made since our inception, workers today face many of the same issues and challenges of the late 90s, with the added complexities of scale and evolving crises, from conflicts to climate change.   
By harnessing the power of a diverse and growing membership, and through collaboration and innovation, ETI has worked to drive engagement, challenge barriers to change and ensure respect for human rights at work. We have done so through periods of rapid change, financial crisis, international conflict, and pandemic. Each event placing new and complex impacts on workers and communities, and pressures on civil society, global supply chains and business at large.
Some fundamentals at ETI have stood the test of time. ETI's Base Code, a simplified form of international conventions that codify workers' rights, is used by businesses globally, and as a standard against which we hold our members to account. Equally the concept of continuous improvement, working with member companies supporting them on their journey, addressing emerging issues and integrating learning, remains a key part of ETI's membership offer. Our commitment to collaboration and learning has also remained steadfast. These fundamentals enable ETI to have a lasting impact, through our members, partners, and colleagues moving on to play key roles across the business and human rights nexus, spreading their experience and insights widely.
In our 25th year, ETI's Strategy 2026 remains focused on engaging companies through business practices, such as purchasing practises, to have a sustainable impact on workers' rights. As climate change worsens, our strategy aims to support members to prepare for a just transition to a green economy, which mitigates impacts on workers' rights. One of the biggest developments for business and human rights in recent years, is the emerging body of due diligence legislation. ETI has been active alongside others, lobbying the EU to ensure alignment with international standards and sharing recommendations to strengthen the legislation in scope and approach.
Looking ahead it is easy to be pessimistic faced with the ripple effects of Brexit, the pandemic, international conflicts, shrinking civic space and a trend to downplay hard won international norms. However, we also see examples of where business working together with trade unions and NGOs can make a real difference. At ETI, we get to play a first hand role in this, supporting our members in reaching commitments to living wages, responding to crises and coups, not to mention the continuous improvements to the way businesses impact workers day to day.
Thank you to all the people, partners and members who have supported and contributed to ETI's work so far. Whether at workplace or policy level, we're just as committed to our mission 25 years on.